New Life City Church is an ecumenical congregation consisting of more than 1800 people in churches locally helping each other growing the Kingdom Of God. The main vision on vision our church works is Go Ministry. We disciple people, teach them and prepare them to Go and bring more disciples ministering them to Go and win more people for the Kingdom Of God. In the words of our Senior Ps. Randeep Mathews –
New Life City India the name itself speaks tons about what we believe here at New Life City India, blessing people with a new life and renewed soul not just emotionally but physically, mentally renewing the body by preaching the Gospel Of Kingdom and Truth. Till date we've encountered endless number of testimonies from all over the nation. We strongly believe in freedom – It is our duty to preach the Gospel to all nations practicing the free will and the Commandments of God. Our team is led by young passionate and prophetic worship leaders who are themselves first led by the Holy Spirit of God. The hunger to practice and experience God's presence is always something which we have encouraged and it has only increased over the time. We have through Our Lord touched and saved countless lives.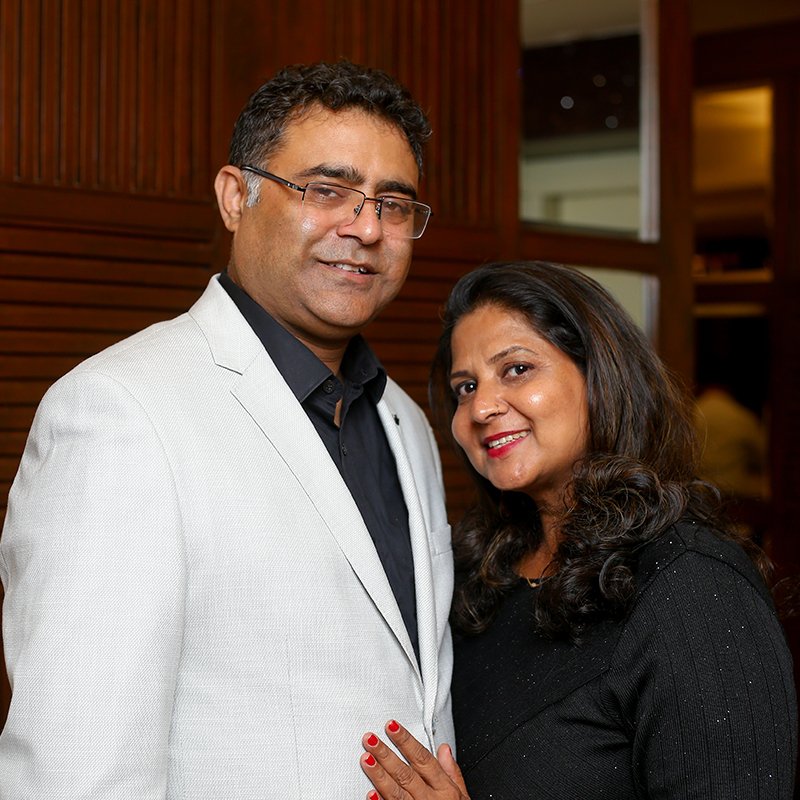 Pastor Randeep Mathews is our senior founder pastor at New Life City Church in India, he also is the shepherd to several movements which have catalyzed thousands of new churches. He came to Christ through a supernatural encounter that transformed his life and the lives of people across South Asia and Southeast Asia. Pastor Randeep is an experienced teacher and helps others to encounter the power of the gospel.
Pastor Randeep surrendered his will to the Lord and accepted the call to ministry in 1994, it's been 26 years he is serving the lord along with his wife Pastor Anushree Mathews who came from Hindu family and accepted the lord after a powerful encounter with God. She is equally involved with Pastor Randeep in church planting activities. Pastor Anushree is teaching, discipling and running many social welfare projects to empower women and children at risk. Pastor Anushree is a true example of a mother for us.
The cornerstone of our ministry have always been a free pulpit, thoughtful education, an extensive local and national outreach ministry and worship that is pleasing and draws in the presence of God. We have a team of young adults who have a heart for the Lord and who seek the Kingdom Of God. They are giving their unabridged attention for the Kingdom of God.  Youth Leadership is something that we encourage and believe in, Our team today consists mainly of Young Leaders filled with the Spirit Of God, who proclaim the word of God – It is such a joy to see Young Souls winning people for God and We help them by always providing the right platform so that they can be utilized to their full potential. They help the church to grow. As the word of the God says in.
"The church must leave the church to go to the church which is outside the church, to bring people inside the church disciple them inside the church and then send them out of the church".
Ecclesiastes 12:1
"Remember your Creator in the days of your youth,
before the days of trouble come
and the years approach when you will say,
'I find no pleasure in them".
Follow Us On Social Platforms